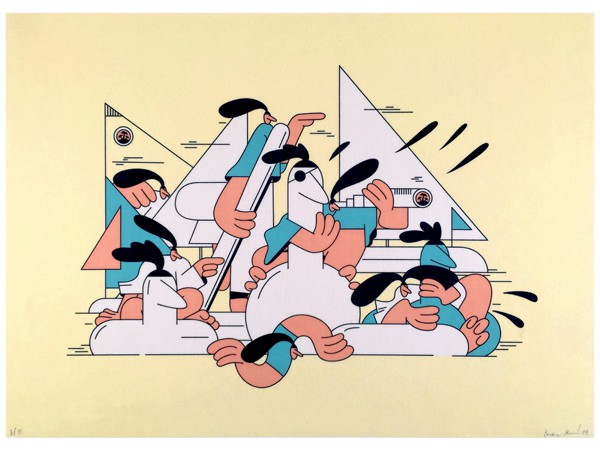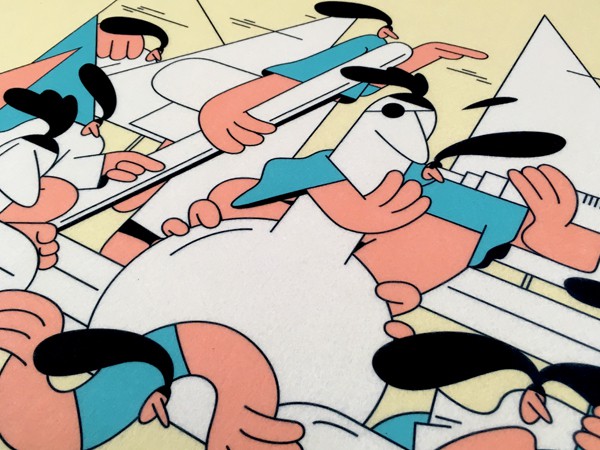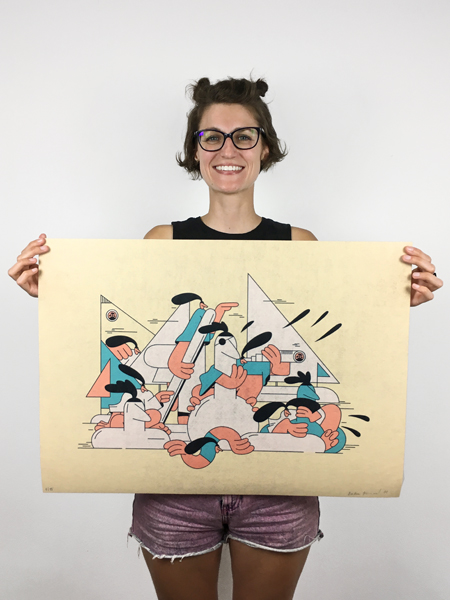 artwork by:
product info / features / more
The our second print edition of textile prints handles the heart of various authors - the current visual language in a unique print version. We have prepared a limited and signed collector series in one size:
B2 (50x70cm) Open edition
We have customized our own Feltprint® technology, which is based on our many years of experience in textile printing. Transfer printing inks are extremely faithful and vibrant absorbed in materials. Printing is so archival - UV color durable. With emphasis on uniqueness and ecology.
Colors are extremely loyal and lively
Polar felt fabric (170g/m2)
Fine Textile Structure
Material thickness 1mm
Open edition / printed signature
Can be attached without clip or frame
Archive Print - UV durable color
Sustainable Production
Printed in Slovakia
Expedition Three palms is world famous expedition with a thousand-year tradition. It is loved by all generations. Whether big or short, child or pensioner...it doesn't really matter. On board there is everybody equal. They'll change into the adventurers of all kinds such as brave unbridled sailors or fierce pirates ready to overcome even the most obscure obstacles that water can ever bring. Sometimes they plan it for months in advance and eagerly await the most favorable conditions. As the deadline is coming, in our geographical latitude between 6th and 9th month of the year, the emotions such as enthusiasm, nervousness, sensitivity, even insomnia or fever are increasing as well. And suddenly boom. It is time. The air seems right, no clouds in the sky. Prepare your water lobsters, stretch the sails! Another summer adventure just begin!
Back
Next