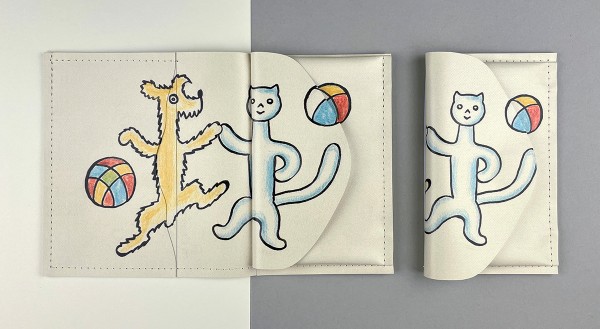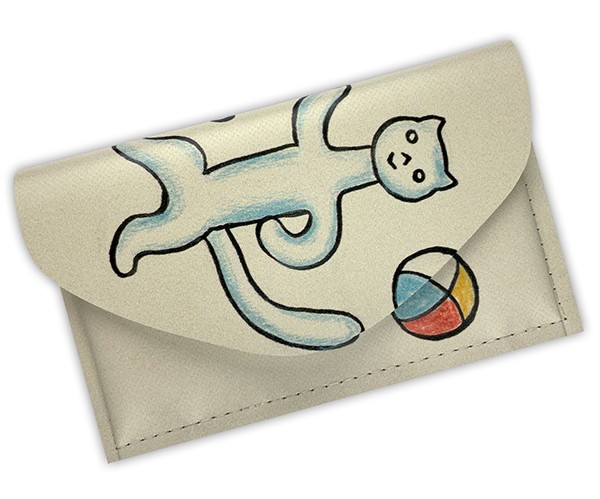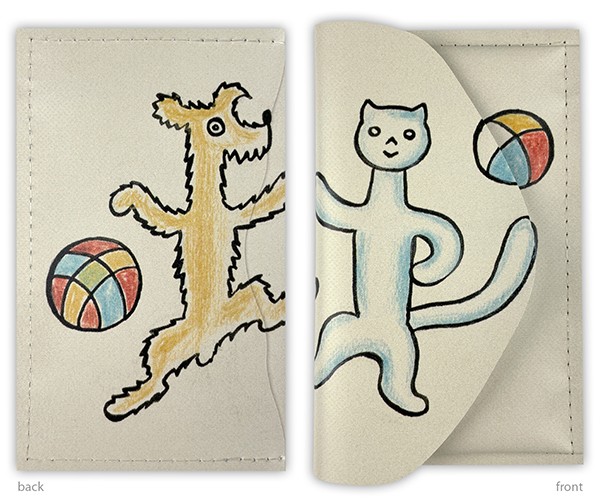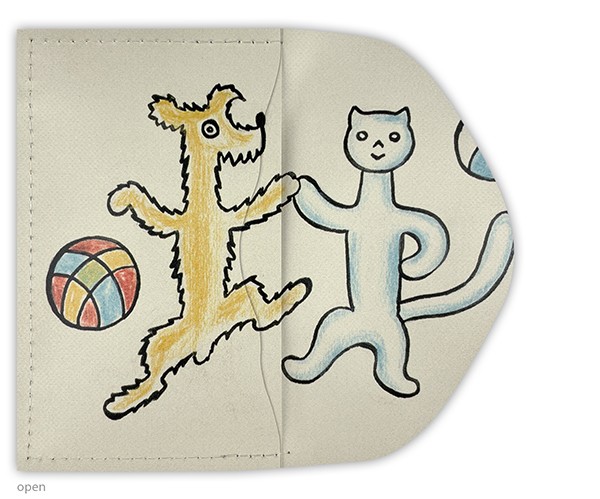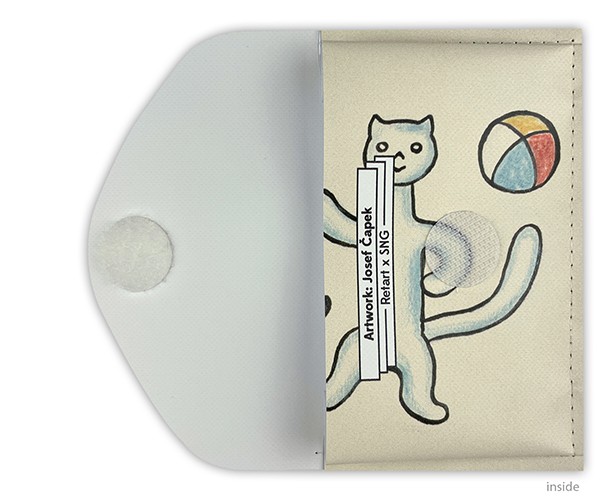 artwork by:
product info / features / more
Small useful wallet for card, coin and paper money. Good for your pocket when you're in action. A minimalist gamechanger for the cashless times. Made of resistant plastic. On the body of each wallet are capacious there card slots for 10 to 15 payment cards credit cards + folded paper bills and coins. Folder for coin and paper money with velcro closure. The size is 7x12cm and weighs 25 grams. Each contains a label with the name of the artist.

They present unique visual artworks
They hold paper money, credit cards and coins
They contain roomy coin compartments
They are is made of waterproof material
The print is wearproof and the colours durable
The seam is strong and transparent
Eco durable printing technologies
Made in Slovakia

Sustainability comes first for us!
The product is 100% recyclable / vegan
Product life is 5 to 10 years
Product carbon footprint up to 30km
Made ethically in a small series
It's great to be able to present contemporary art! We appreciate the names of the artists who, thanks to the Slovak National Gallery, will get into your hands and in the eyes of all of us. Our mission continues successfully and the current cooperation is proof: SNG x Retart
Back
Next