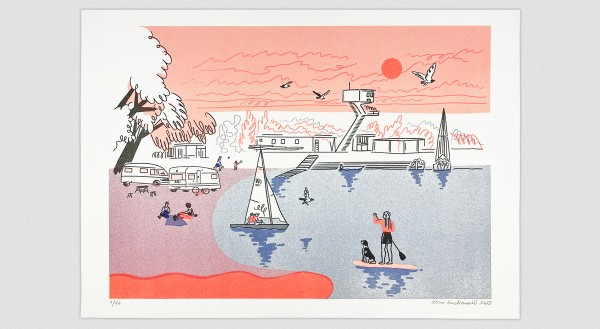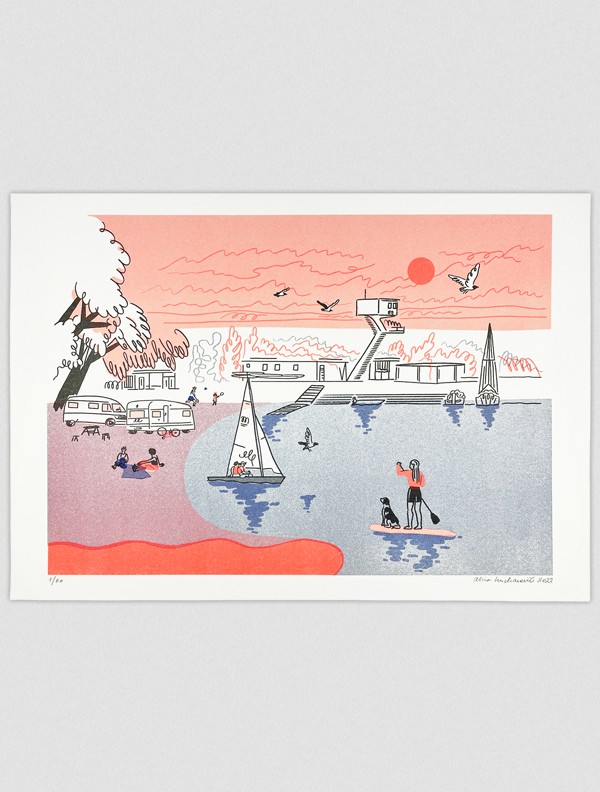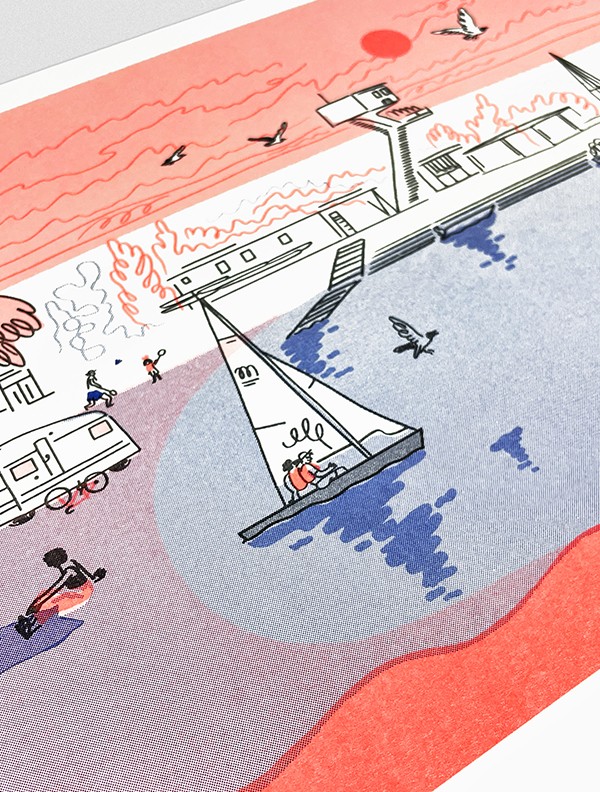 artwork by:
product info / features
Shipyard. Gateway to sports and relaxation. The beginning of the Sĺňava reservoir and the edge of the town of Piešťany. Home to kayakers and rowers who cross the calm waters year-round. A bay that will provide a suitable place for many anglers. A place for summer picnics, micro trips and meeting friends on a green meadow near the water. The panorama of the place is defined by pleasant views all around.
Even though the surroundings of Lodenice and the adjacent non-functioning car camping are already past their greatest glory, we hope for their full revitalization. So that we can continue to mark this place as exceptional.
Technique: Risograph
Size: 42 x 30 cm
Paper: Munken pure rough 170g
Total number: 60 pcs
Printed by: @hibernant_studio
Signed edition
Fluorescent orange
Supplied in a paper tube
Back
Next