Each order is LACE BELT for FREE!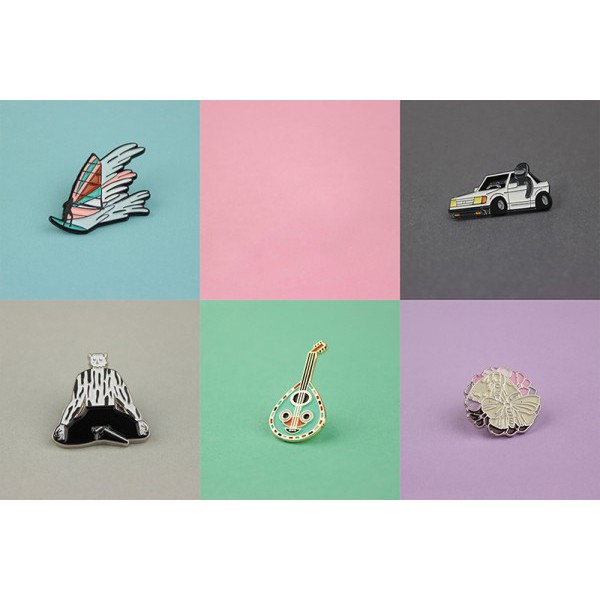 artwork by:
product info / features
Collection of 5-pack pins for a single price. Being a piece of wearable art, pins are not just collectables, but also symbols of personal culture. They reflect our individuality, personality and interests. We wear them to spice up our shirts or bags. They are small pop-culture icons that celebrate the motto: "Simplicity is beauty." The new series of pins made in collaboration with Slovak artists presents 5 different and unique works of art.
Presents a unique piece of art
Black zinc alloy
Embossed hard enamel surface
Black back rubber pin clutch
Size: 30mm
Color stable, abrasion durable
Gloss finish
Retart label back side
Graphic paper card included
Back