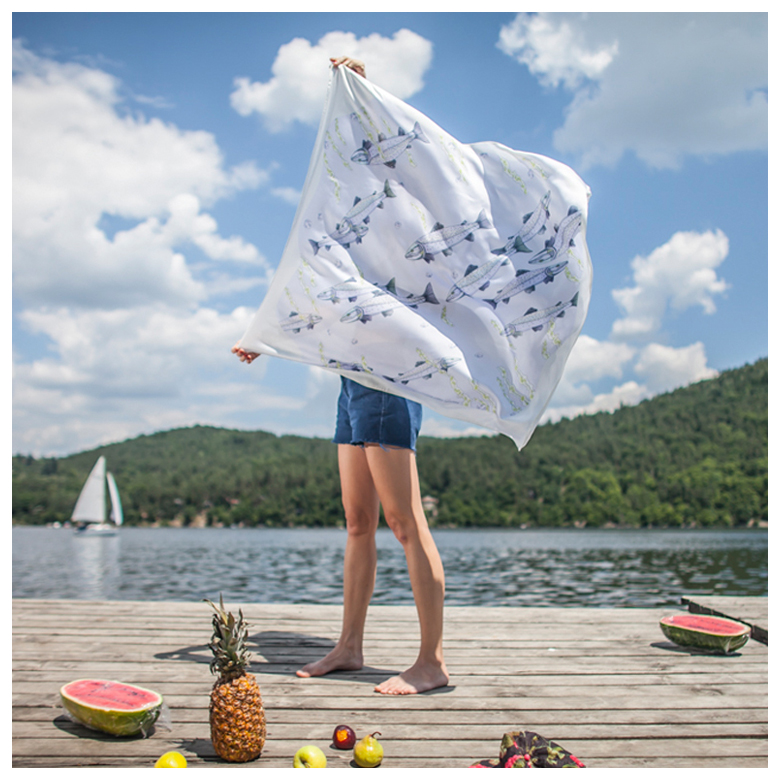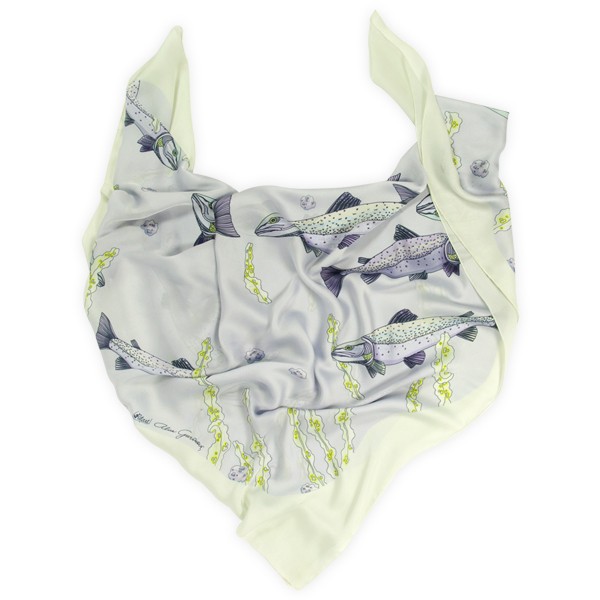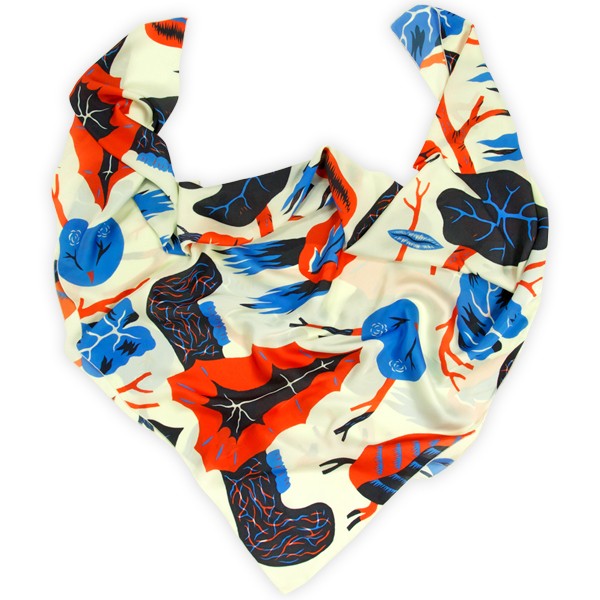 Scarf / Limited edition / Summer 2014
Retart, independent Slovak label, presents a limited edition of summer scarves.
Following our strategy of promoting visual art in unconventional ways, we have launched a premium fashion accessory for women. Retart Scarf promotes brand new artwork of three contemporary Slovak visual artists.
Retart present a limited edition of summer scarves that combine contemporary art with luxury fabric.
Made of soft viscose, light, glossy and soft to the touch, the premium fashion accessory protects the skin from sun, dust and wind. It weights only 79 grams and its square shape (100 by 100 centimeters) enables the owner to wear the artwork in many different ways. Retart Scarves are made in Slovakia and each of them contains a label with the signature of the artist.
Retart merges visual art with original products of daily use and thus makes it accessible not only for gallery visitors, but for everyone.This way he tries to make art accessible for everyone and contribute to its spreading and understanding. It is not the intention of Retart to originate mass production. He pays attention to the individual asset of every artist he cooperates with. We believes every product has its own story and its own soul.
Let´s change your dull things for a piece of art you can wear everyday !
www.retart.sk/cat/scarf
www.retart.sk/blog/lookbook
—————————————————————————————————————————————————————————————————————————

ŠATKA / SCARF / Limitovaná edícia / Leto 2014
Retart, nezávislý slovenský label, si Vám dovoľuje predstaviť limitovanú edíciu letných šatiek.
Znovu posúvame umenie ďalej a tentokrát prinášame prémium módny doplnok určený výhradne ženám.  Šatky prezentujú aktuálnu tvorbu troch súčasných slovenských výtvarníkov.
Retart prináša limitovanú edíciu letných šatiek, ktorá kombinuje estetiku umeleckého diela s luxusným materiálom. Šatka je vyrobená z jemného viskózového materiálu, ktorého úpletový systém je ľahký, lesklý a príjemný na dotyk. Prémium módny doplnok slúži aj ako ochrana pred slnkom, prachom a vetrom. Jej štvorcový tvar vytvára možnú variabilitu artworku pri jej nosení. Veľkosť šatky je 100 x 100 centimetrov a váha len 79 gramov. Každá šatka obsahuje autorský štítok so signatúrou umelca. Produkt je vyrobený na Slovensku.
Retart prepája umenie s vecami každodennej potreby. Sprostredkúva takto vyššiu kultúru a robí ju dostupnou nie len pre galérie, ale i pre bežných ľudí. Takto napomáha jej šíreniu a chápaniu. Retart nemá tendencie vytvárať masovú produkciu, ale dbá na osobitý autorský prínos. Každý produkt má vlastný príbeh a svoju dušu.
www.retart.sk/cat/scarf
www.retart.sk/blog/lookbook