December of fulfilled wishes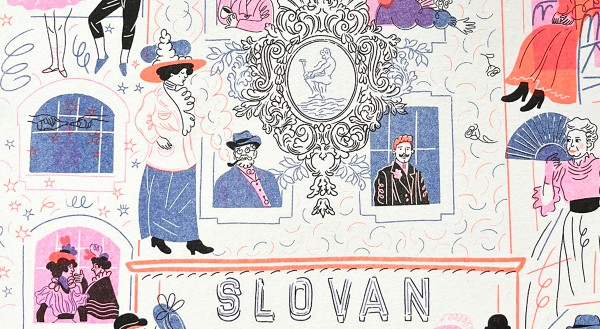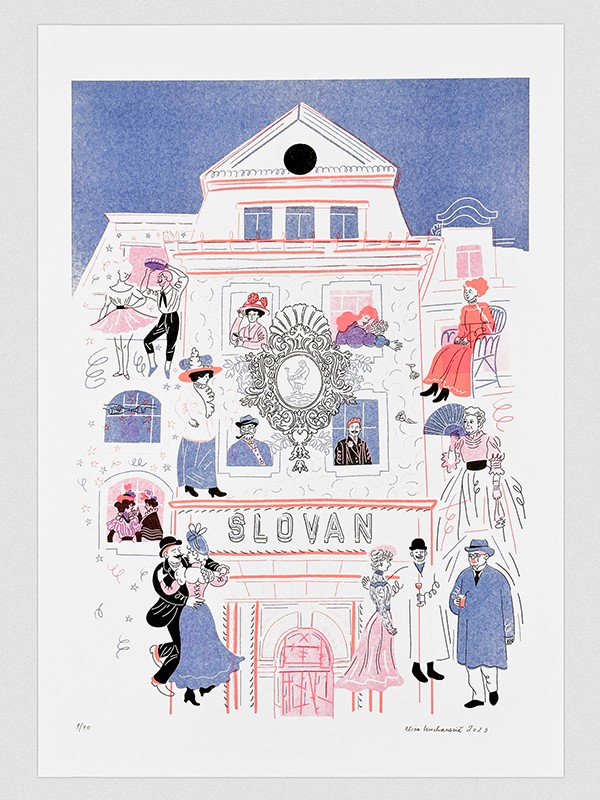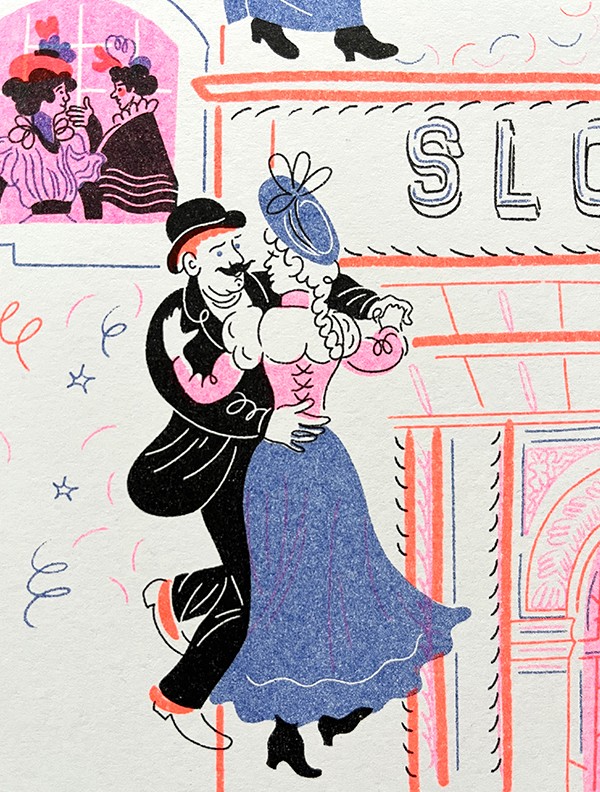 artwork by:
product info / features
Exhibition of illustrations mapping Piešťany uniques.
We have the ambition to open a travel agency with a one-way trip to Piešťany. There is a risk that you will already stay there. You wouldn't be the first or the last. The city looks small, you can pass it several times in one day. It is sunny and in no hurry. It has a special spirit and it is called Time. Different as you know it - not the one you don't have, but the one you always have enough of. This spirit does not scare, it wants to make friends. It won't overtake you or slow you down. You can sit quietly and listen to the seagulls above the sparkling water.
It might seem that the people of Piešťany fell asleep, but they are only dreaming. They load dreams onto bicycles and the people of Piešťany carry them cross-country, from the Slovan Hotel to Lodenice.
Technique: Risograph
Size: 42 x 30 cm
Paper: Munken pure rough 170g
Total number: 70 pcs
Printed by: @hibernant_studio
Signed edition
Fluorescent orange
Supplied in a paper tube
Back
Next