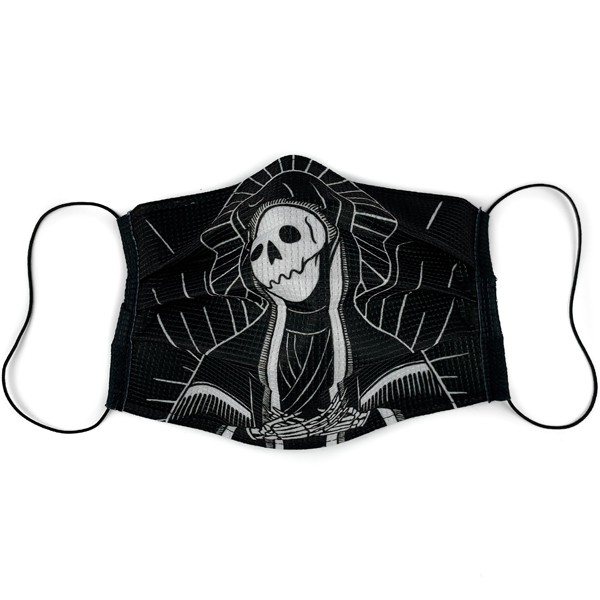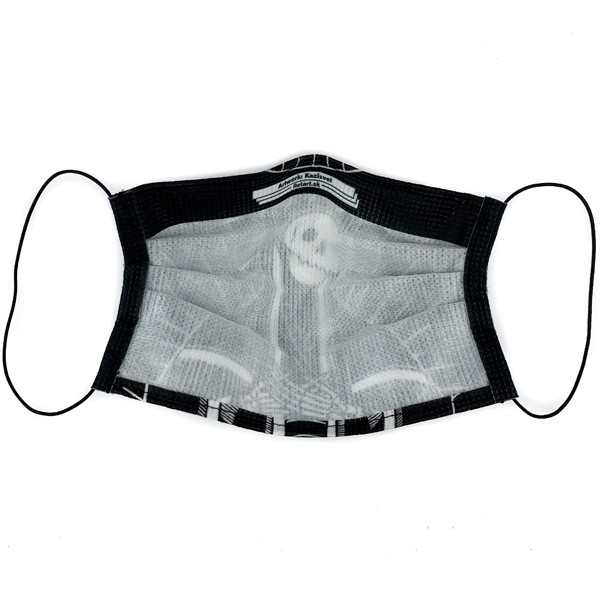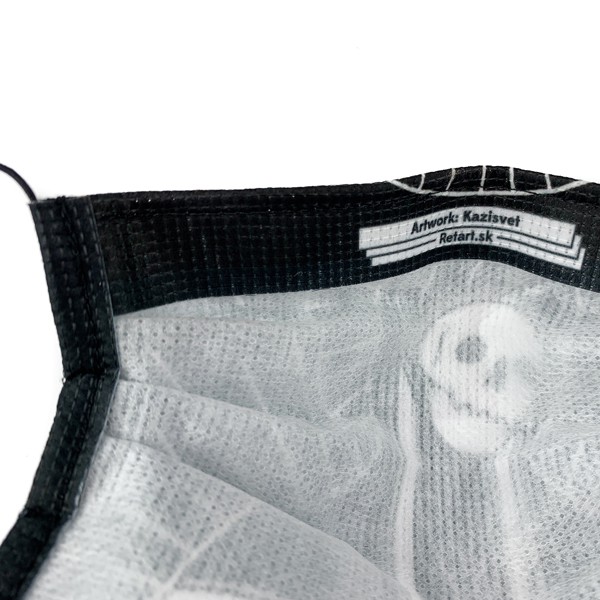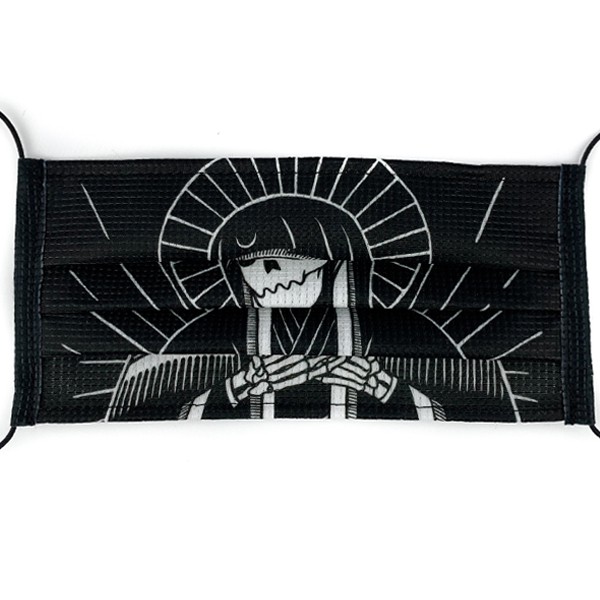 artwork by:
product info / features / more
Retart face mask is a hygienic protective equipment designed to prevent negative environmental impacts on our health. The mask fits comfortably throughout the day. It is made of two layers: soft perforated felt on the outside and nonwoven fabric on the inside. It is breathable and soft to touch, reusable and machine washable. The shape of the upper part is adjustable for a tight fit. The size is 17 cm x 16 cm when unfolded. The face mask is not certified as a medical device. Each mask contains a label with the name of the artist responsible for its visual style. Retart face masks are made in Slovakia.
Unique visual artwork
Perforated felt
They are light and soft
Fabric 1: 100% Polyester
Fabric 2: 100% Polypropylene
Airy and soft to the touch
Non-allergic dye-sublimation printing
Non-toxic and odour free ink
Wash at more than 30 degrees or boil to disinfect
Do not iron!
We don't accept claims for return or exchange
Made in Slovakia
Artwork title: Svart Madonna. Quite edgy, but that's the way I like it. It is my interpretation of a byzantine icon that I found inside my in-laws' escritoire. Every time I paid them a visit I looked at it and one day I decided to take it and make my own version of it. I wanted to maintain the expression of the person, while leaving out or changing some of the symbols. The original metallic and iconographic colours were replaced by black and white.
Next