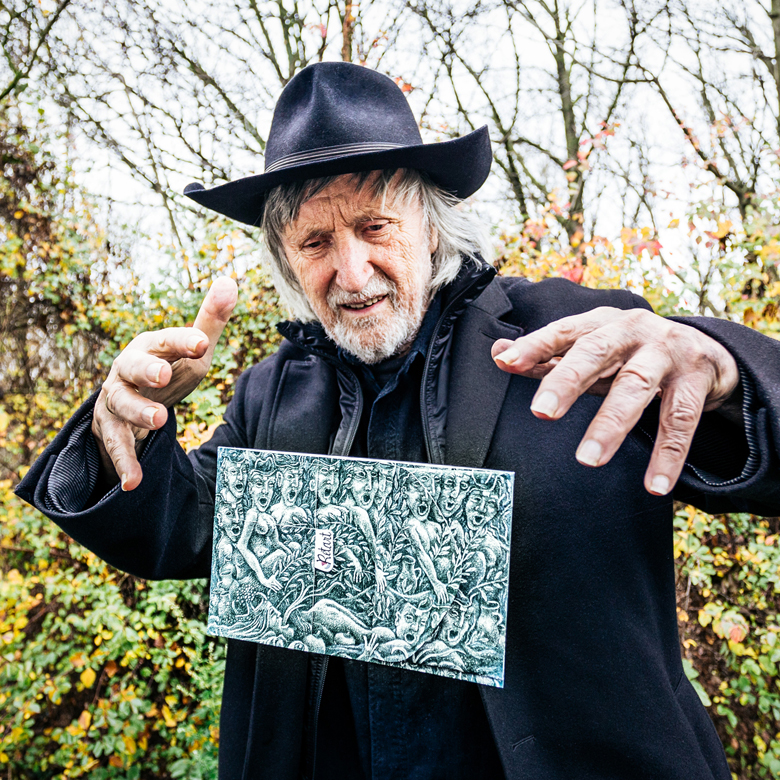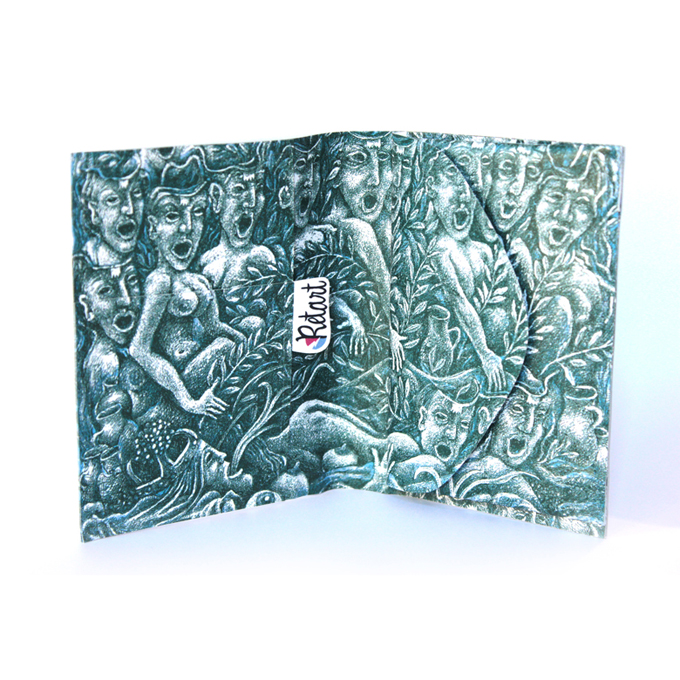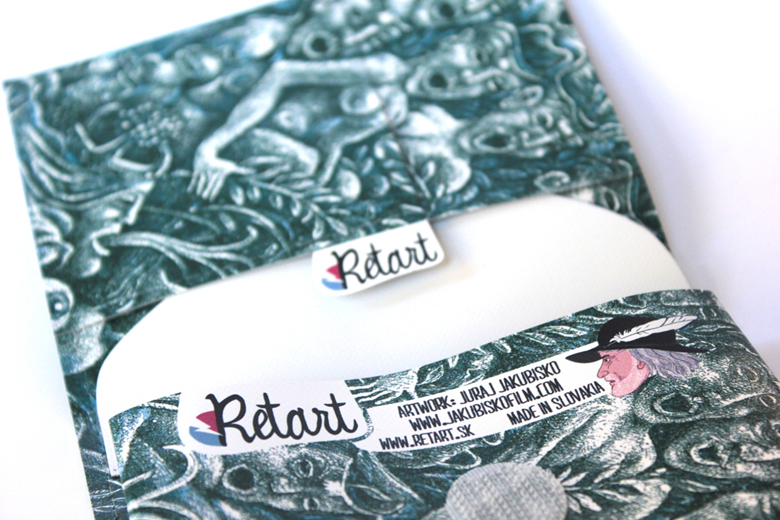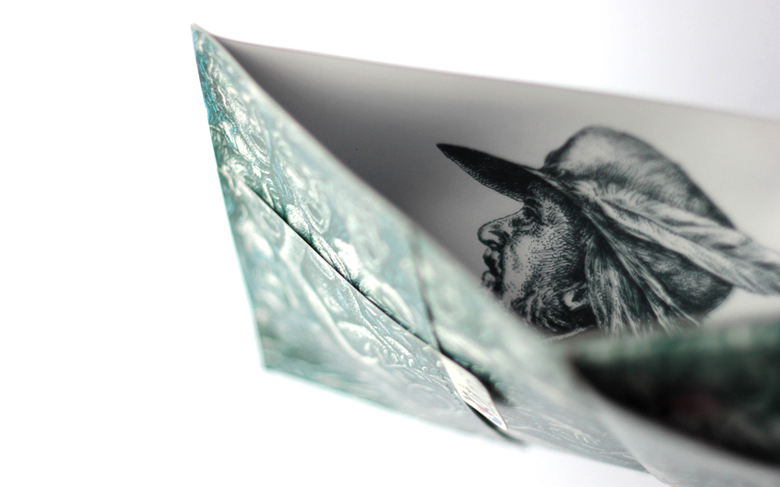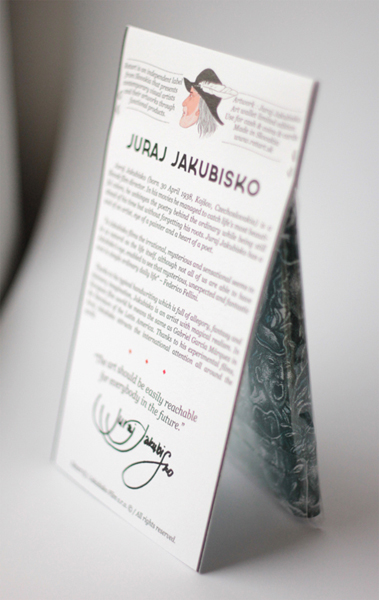 Retart & Juraj Jakubisko
Retart Vám z hrdosťou predstavuje kolaboráciu s renomovaným umelcom svetového mena. Prinášame Vám špeciálnu edíciu Retart peňaženiek, ktoré prezentujú serigrafické výtvarné dielo živej legendy a popredného slovenského režiséra Juraja Jakubiska.
Juraj Jakubisko sa narodil 30. apríla 1938 v Kojšove. Vo filmoch sa mu podarilo zachytiť najkrajšie farby života, odhaliť poéziu skrytú za všednosťou a predstihnúť dobu, pričom nikdy nezabudol na svoje korene. Juraj Jakubisko má dušu umelca, oko maliara a srdce básnika.
Retart je nezávislý slovenský label, prezentujúci súčasných výtvarných umelcov cez funkčné produkty.
Takýmto spôsobom chce posúvať autorské práce na nové miesta a dostavať ich do konfrontácie s novými ľuďmi. Prepája umenie s vecami každodennej potreby. Sprostredkúva takto vyššiu kultúru a robí ju dostupnou nie len pre galérie, ale i pre bežných ľudí v rámci produktu. Takto napomáha jej šíreniu a chápaniu. Retart nemá tendencie vytvárať masovú produkciu, ale dbá na osobitý autorský prínos. Každý produkt má vlastný príbeh a svoju dušu. 
Objednávajte tu.

————————————————————————————————————— English —————————————————————————————————————

Retart proudly presents a  collaborative project with an internationally renowned artist.
We bring you a  special edition of Retart wallets that display serigraphic artwork of a living legend, prominent Slovak director, Juraj Jakubisko.
Juraj Jakubisko (born 30 April 1938, Kojšov, Czechoslovakia) is a Slovak film director. In his movies he has managed to capture life's most beautiful colours, to uncover the poetry behind the ordinary and to be ahead of his time without forgetting his roots. Juraj Jakubisko has a soul of an artist, an eye of a painter and a heart of a poet.
Retart is an independent label from Slovakia that presents contemporary visual artists and their artworks through functional products.
Retart merges visual art with original products of daily use and thus makes it accessible not only for gallery visitors, but for everyone.This way he tries to make art accessible for everyone and contribute to its spreading and understanding. It is not the intention of Retart to originate mass production. He pays attention to the individual asset of every artist he cooperates with. We believes every product has its own story and its own soul.
You can make order here.